Mission:
Corralling Chaos is a catalyst for authentic leadership and high-performing teams. We help you identify and overcome barriers that block your success. We coach leaders, perform evaluations, and conduct workshops to drive business growth and professional evolution.
We help our clients:
Align

culture and behavior to P&L

 

Increase

productivity & retention

Develop

emerging leaders
The Corralling CHAOS Promise™
We guide senior management teams to boost:
Culture
      Happiness


            A

gility


                  O

perations
                        Success
Founder & Manager Director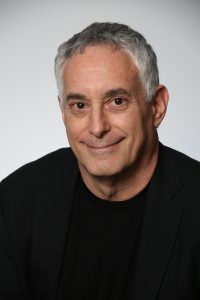 Jerel Bonner is the author of "Sharpening China's Talent" and a TEDx speaker. He is a 'human behavior awareness' consultant, advising and coaching senior level executives. Jerel has a keen eye for observing human behavior patterns, and a solid foundation of how those actions impress those they are working with. He helps others confront reality, so that they can learn how to reach their full potential. Jerel has over 1500 hours of coaching experience, built on the foundational conviction that relationship and expertise power are more effective than role power. Prior to starting Corralling Chaos, he was an executive coach supporting multinational corporations in China for 14 years. Jerel has also delivered lectures to the Fundan University MBA program, the JiaoTong University's MBA-C program, and has made business presentations to audiences around the world.
Community Involvement

"Building healthy communities" is not just a mission statement catch-phrase. We Do It!
Jerel Bonner was on the Board of Directors for the American Red Cross Central North Carolina Chapter.
Please visit the American Red Cross and sign up here to become a volunteer
Jerel donated at least 12 hours a month in the following roles:
Committee Chair for the BioMedical Services, supporting blood drives to improve the blood donor experience and the number of blood drives.
Volunteer Team Leadership Facilitator, working with Red Cross Volunteer Services to deliver training so employees and volunteers can deliver on the Red Cross mission for optimum experiences.
Red Cross Speaker, delivering presentations to any organization about the mission of the American Red Cross to attract and engage new volunteers & donors.
Jerel has donated 57 pints of blood.